Holiday Green Pomegranate Smoothie
This nutrient-dense green smoothie is perfect for the holidays. Not only will it help you get your superfoods in amongst all of those heavy holiday desserts, but it is also super festive with its gorgeous greens and reds.
*Optional additions to recipe will adjust calorie content and nutritional values.
6 oz unsweetened almond milk
2 oz orange juice
1 frozen banana
1 cup packed spinach
2 tablespoons coconut butter
4-6 ice cubes
2 tablespoons pomegranate seeds for garnish
Combine all ingredients other than pomegranate seeds in a high-powered blender until fully combined.
Pour into a mason jar and top with pomegranate seeds.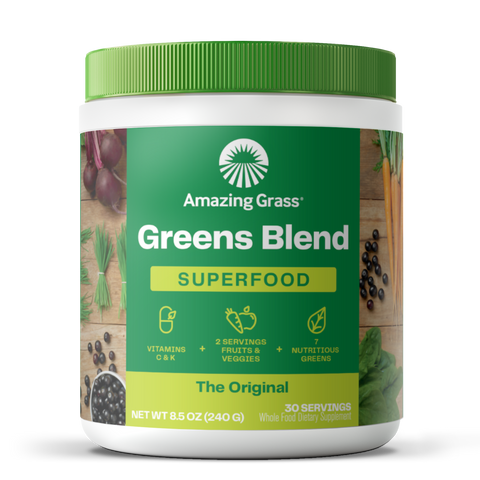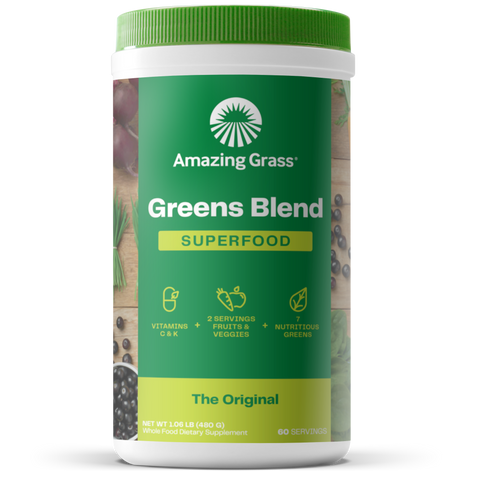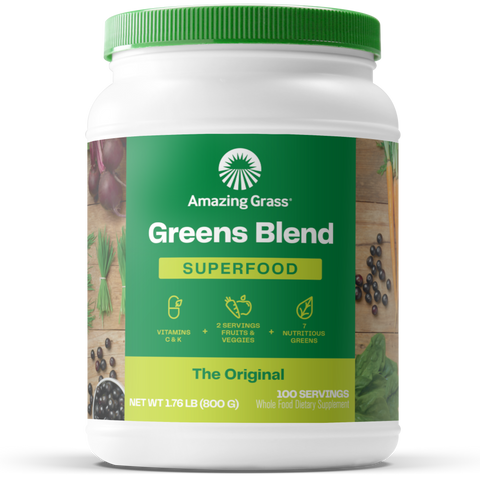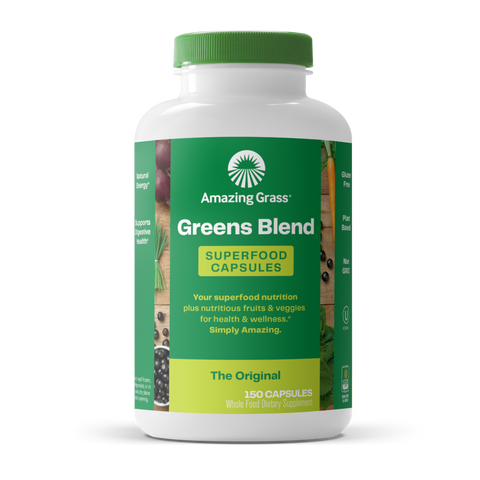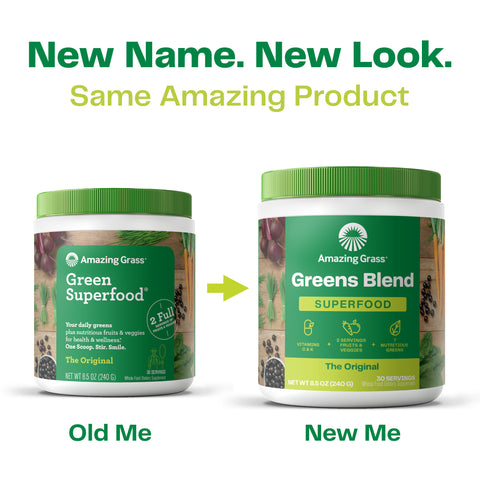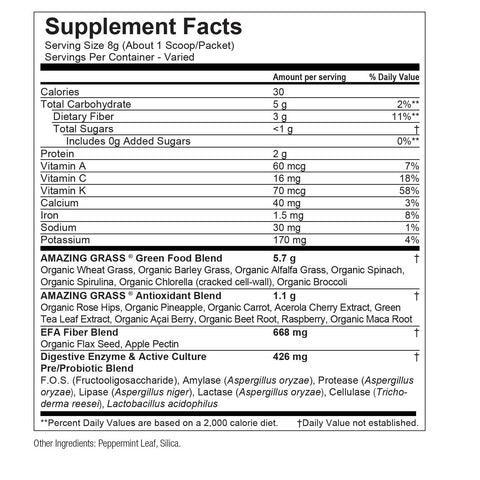 Greens Blend The Original
Go to top