Ginger Spinach Smoothie Bowl
This alkalizing smoothie bowl is full of nutrient-dense ingredients to keep you healthy and satisfied in the new year! Dig into this bowl of delicious coconut water, ginger, spinach and so much more while our
Green Superfood Alkalize & Detox
helps restore your bodies pH and get rid of harmful toxins.
*Optional additions to recipe will adjust calorie content and nutritional values.
6 oz coconut water
1 banana
¾ inch piece of fresh ginger, cut into a few pieces
1 heaping cup fresh spinach
1 tablespoon coconut oil
1 cup ice
fresh blueberries and almond butter as garnish, optional
Combine all ingredients in a high-powdered blender until well combined.
Since this is a smoothie bowl, the mixture should be thicker than a regular smoothie.
Pour into a bowl, add toppings and eat with a spoon!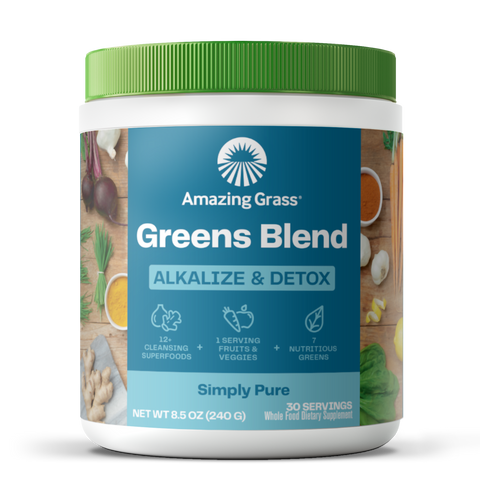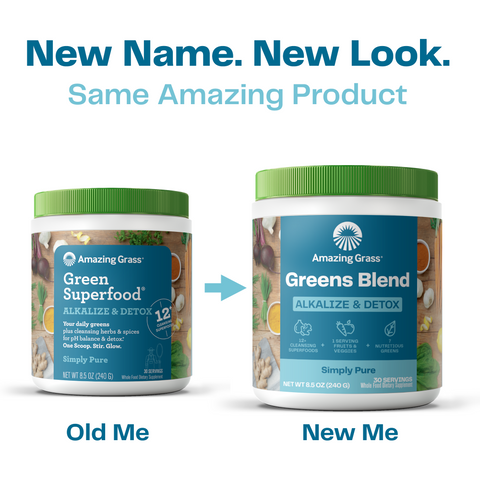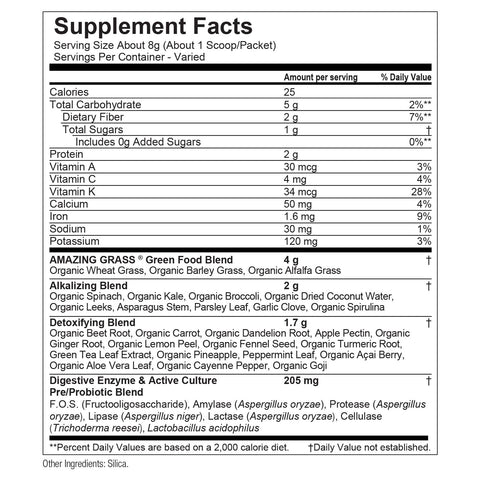 Greens Blend Alkalize & Detox Simply Pure
Go to top