Dreamy Creamy Orange Greensicles
We've all heard of Orange Creamsicles, but have you ever had an Orange Greensicle? These delectable popsicles taste just like a creamsicle, but with the added benefit of superfood greens and immune boosting nutrients!
*Optional additions to recipe will adjust calorie content and nutritional values.
1 can full fat coconut milk
1 tablespoon honey, coconut nectar or agave
1.5 cups orange juice
1 valencia orange
Combine coconut milk and sweetener and whisk well.
In a separate bowl, combine orange juice and Amazing Grass Greens Blend Immunity Tangerine
and whisk well.
Peel and slice the orange into small 1 inch pieces, making sure to remove all of the seeds.
Place 2-3 pieces of orange in each popsicle mold. It's okay if it doesn't fit and stays near the top or in the middle, you don't necessarily want them to go all the way to the bottom.
Carefully pour the coconut milk mixture into the molds until they are about halfway full.
Slowly pour in the orange juice mixture on top, creating a slightly swirled texture within the mold.
Gently tap the mold a few times to reduce the amount of air bubbles.
Add popsicle sticks carefully and freeze until solid.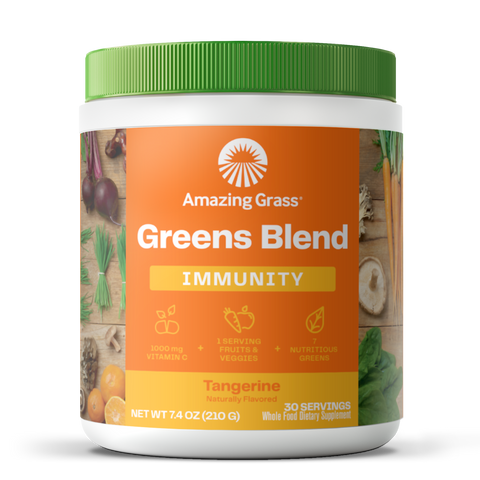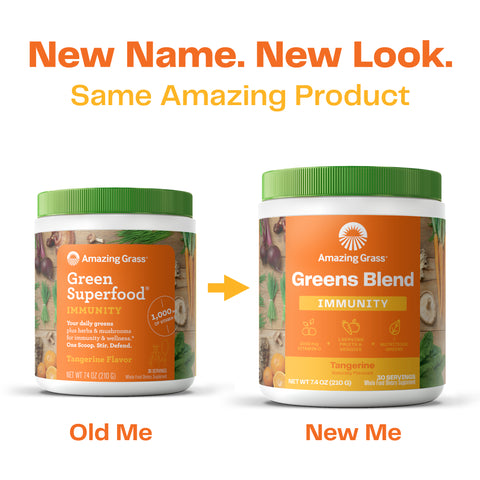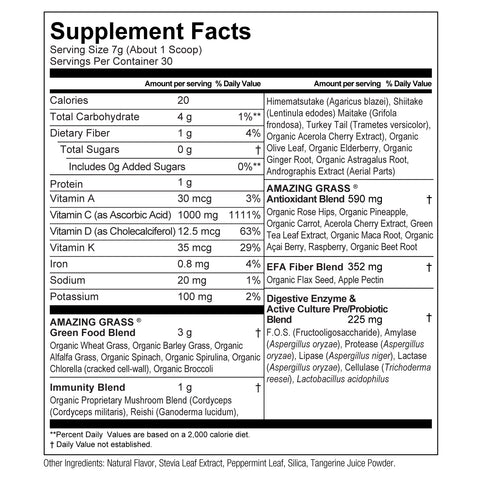 Greens Blend Immunity Tangerine
Go to top