A Dietitian's Go-To Smoothie
Registered Dietitian and Founder of Nutrition Stripped,

McKel Kooienga

shares one of her favorite smoothie recipes to help you stay balanced during the holidays!
"We love Amazing Grass products for so many reasons. That's why we've been recommending their products for years! They have such high-quality ingredients, delicious flavors, and their products are so versatile.
The Greens Blend is such an easy and convenient way to get 2 servings of fruits and vegetables into your day along with 7 nutritious greens, as well as vitamins C & K in just 1 scoop. Plus, their Organic Plant Protein Blend is great for all protein-powder users or those who are looking to boost the plant-based protein in any smoothie to make it more balanced. It's gluten-free and plant-based, plus just one scoop provides 20g of protein, which is the exact protein amount we recommend here at Nutrition Stripped for the average person at each meal."
*Optional additions to recipe will adjust calorie content and nutritional values.
1 cup unsweetened almond milk ⁠

1 cup frozen berries like raspberries or strawberries (or if you have dragon fruit, this makes for a beautiful festive color!)⁠

2 tablespoons tahini⁠

1 pinch of ground cinnamon ⁠

2 tablespoons ground flaxseed⁠

1 scoop of Greens Blend Original⁠
1 scoop of Organic Plant Protein Blend Vanilla⁠
Add all ingredients to a high-speed blender

Blend until smooth
Enjoy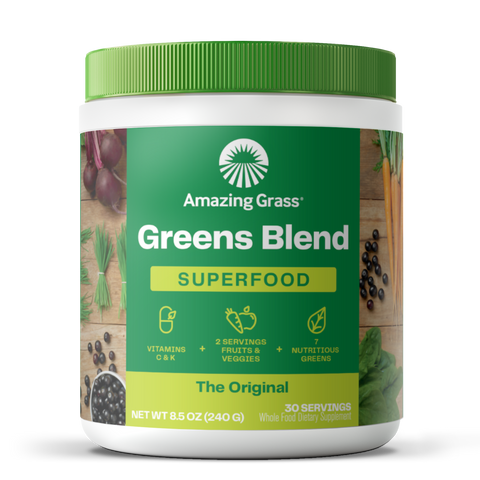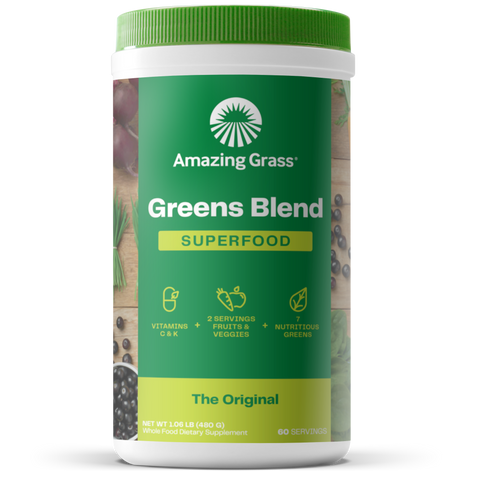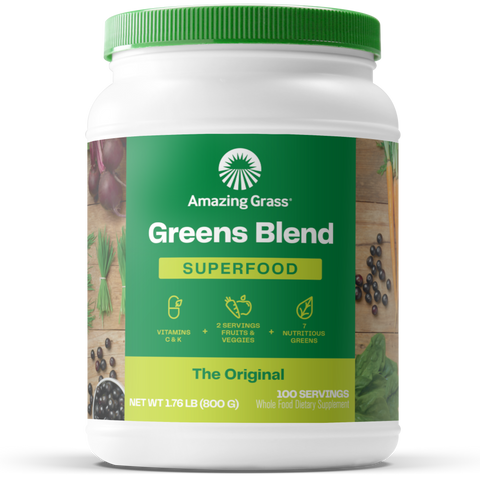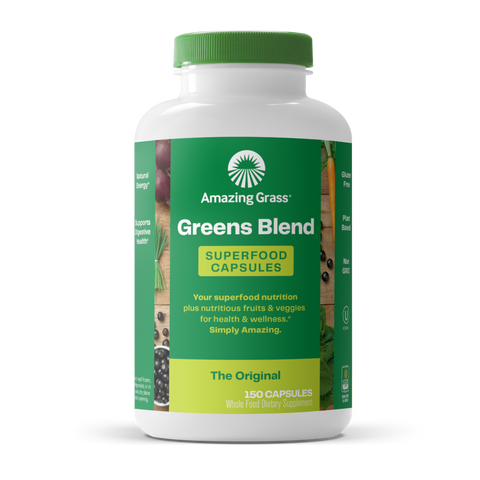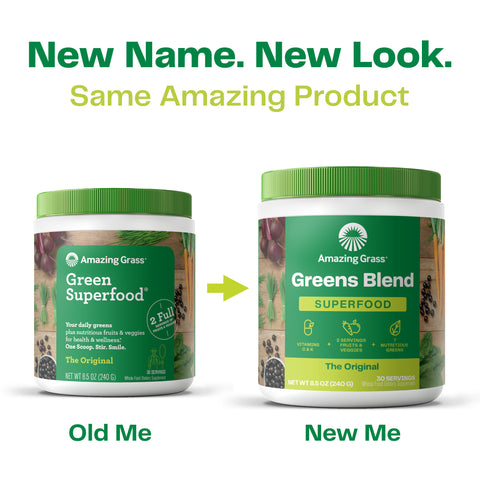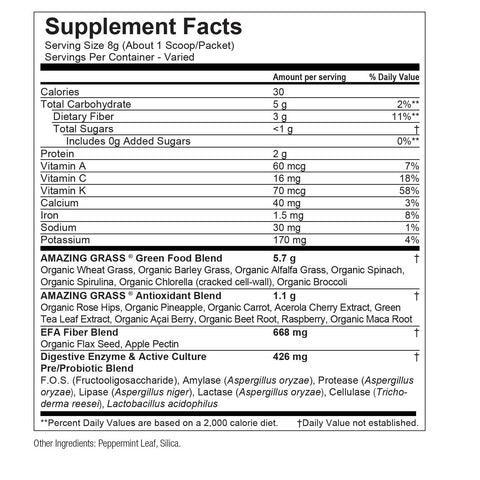 Greens Blend The Original
Go to top