Leprechaun Zucchini Muffins Recipe
These green, festive Leprechaun Zucchini Muffins are perfect for St. Patrick's Day. However, unlike most of the green treats you'll find on St. Patty's Day, these muffins are actually good for you! They are 100% vegan and almost sugar free aside from the 3 tablespoons of OJ, thanks to sugar-free monk fruit that gives these muffins their sweetness without the sugar!
*Optional additions to recipe will adjust calorie content and nutritional values.
3/4 cup shredded zucchini, strained
1 flax egg: 1 tablespoon flaxseed meal + 2.5 tablespoons water
3 tablespoons orange juice
2 tablespoons coconut oil, melted
1 cup almond flour
¼ cup powdered monk fruit
½ teaspoon vanilla extract
½ teaspoon cinnamon
½ teaspoon baking soda
pinch salt
granola for topping, optional
Preheat oven to 350.
Make flax egg by combining flaxseed meal and water in a small bowl. While you make the rest of the muffins, let the flax egg sit to thicken.
Shred zucchini using a grater or food processor.
Using a nut milk bag or paper towels, strain the zucchini of most of its liquid. It will still be moist, but you should get as much moisture out of the zucchini as possible.
In a medium sized mixing bowl combine strained zucchini, orange juice, coconut oil and flax egg, assuming the flax egg has rested for at least 5 minutes.
Add remaining dry ingredients to the bowl, minus the granola to the mixture and mix well until fully combined.
Add 6 paper muffin liners and fill each liner about ¾ of the way full.
Bake for 30 minutes, adding the granola after 20 minutes. Muffins are done when a toothpick can be inserted and pulled out clean.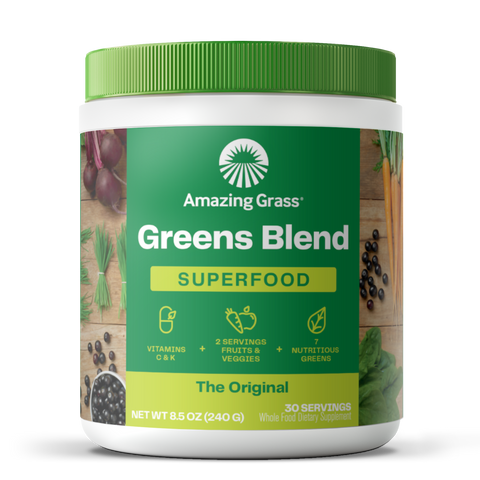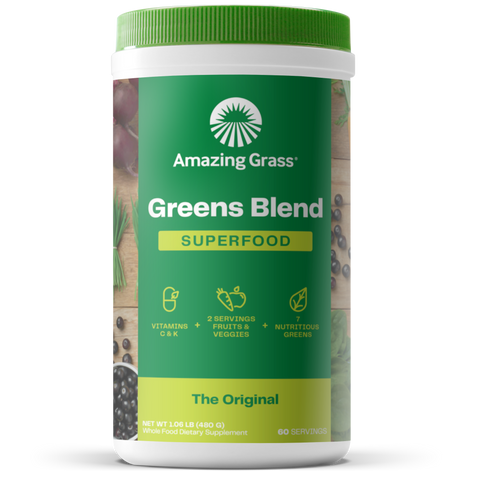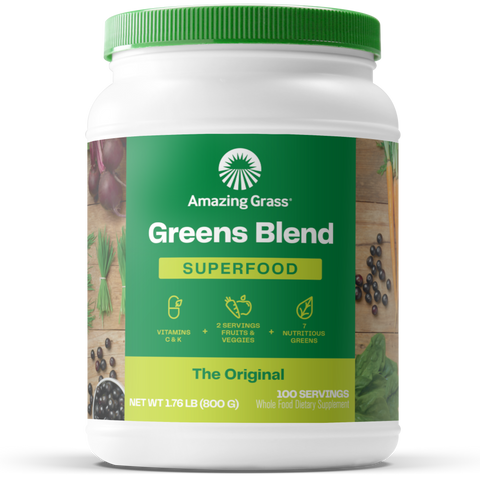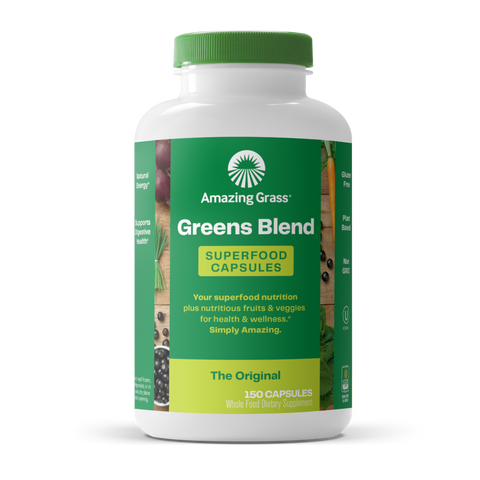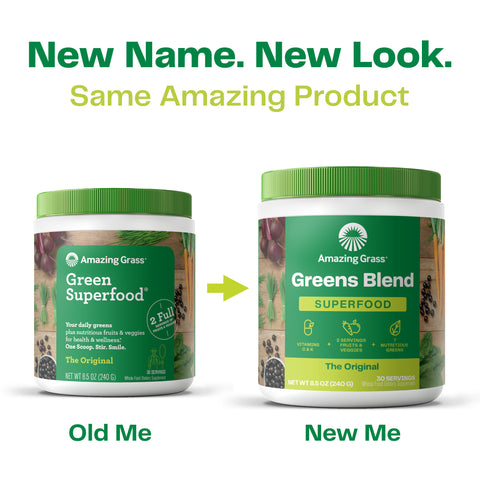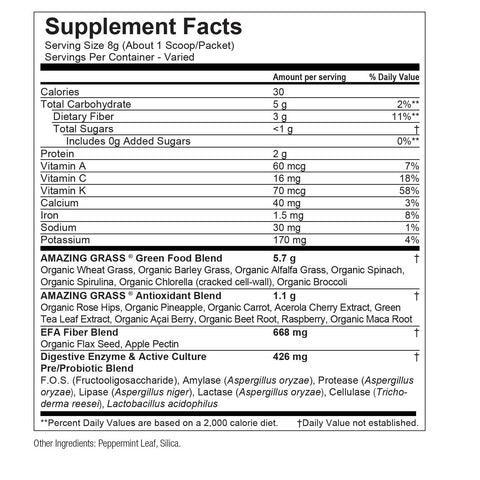 Greens Blend The Original
Go to top