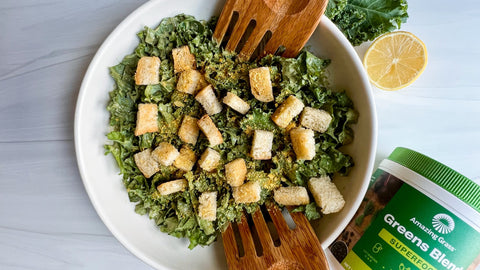 Green Goddess Caesar Dressing
Want to pack even more greens 🥬 into your salad 🥗 without actually adding extra greens? The secret is where you least expect it – the dressing! Unlike most salad dressings that add unwanted fats, this Green Goddess Caesar recipe ticks all the boxes for bonus nutrition, a big pop of flavor 😋, and minimal prep time ⏲️
Nutrition Facts Per Serving: 3g Protein • 2g Carbs • 7g Fat
*Optional additions to recipe will adjust calorie content and nutritional values.
¼ cup olive oil
½ cup plain greek yogurt
2 tbsp nutritional yeast
2 tbsp capers
2 tbsp chopped fresh chives
¼ tsp sea salt
1 small clove garlic, minced (or ¼ tsp garlic powder)
Juice of ½ lemon (more as desired)
Optional: 1-2 tbsp water as needed to blend
Blend all in a blender until combined. If needed, add 1-2 tbsp water to blend. Keeps in the fridge for up to 5 days (if dressing thickens in the fridge, whisk in a little water to desired consistency).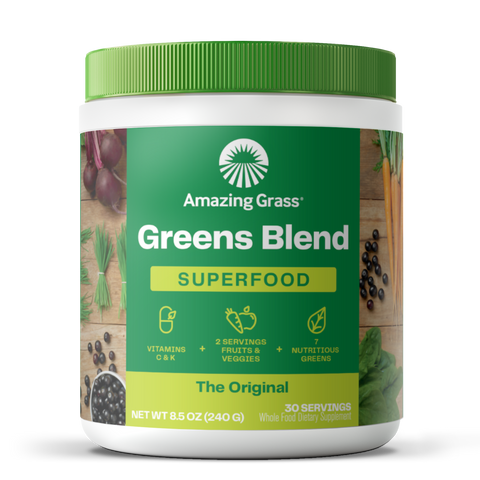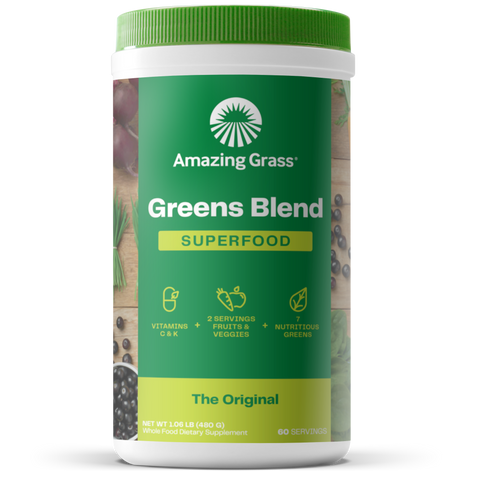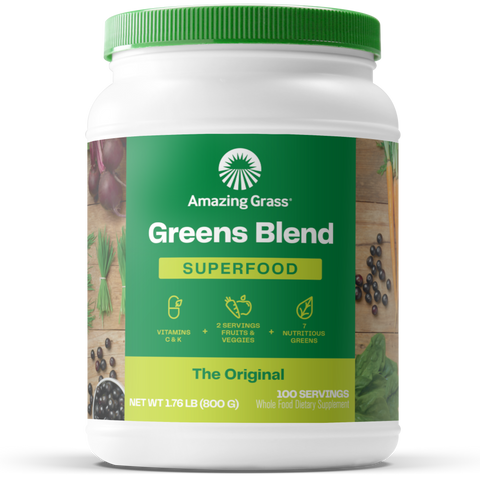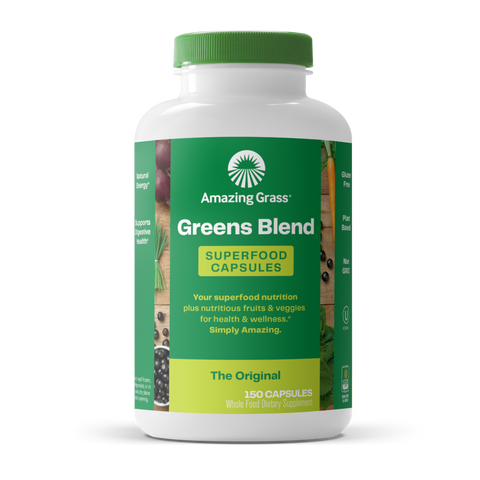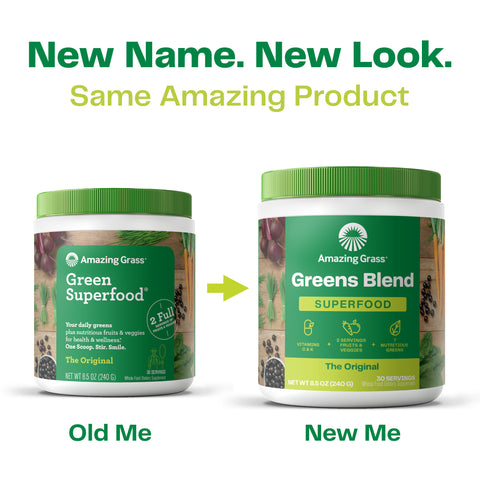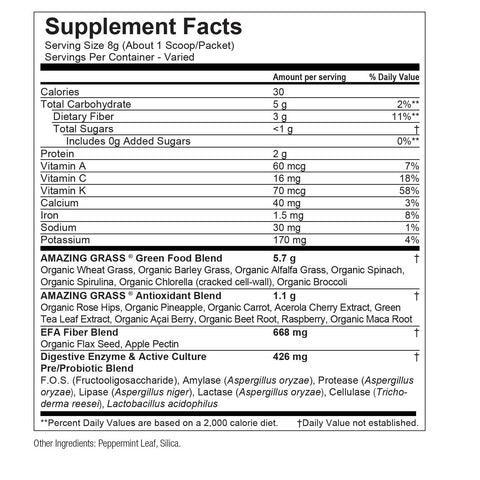 Greens Blend The Original
Go to top