Delicata Squash Salad with Winter Greens Pesto + Pomegranate
Chef's Note: This festive salad is the perfect addition to your next holiday or dinner party table, with a delicious sweet and savory pesto featuring an extra boost of nutrition and flavor from Amazing Grass Original Greens Blend. Happy holidays!
Nutrition Facts Per Serving: 8g Protein • 21g Carbs • 46g Fat
*Optional additions to recipe will adjust calorie content and nutritional values.
For Salad:
2 delicata squash
1 tbsp avocado oil
¼ tsp sea salt
½ cup pomegranate arils (seeds)
¼ cup chopped walnuts
For Pesto:
2/3 cup chopped walnuts
1 cup kale, deveined and finely chopped
1 clove garlic, roughly chopped
2 scoops Amazing Grass Original Greens Blend
¼ cup nutritional yeast
juice of one lemon
¼ tsp sea salt
7 tbsp avocado oil
To prepare the squash, preheat the oven to 400 degrees.
Wash the outer skin of the squash (it's edible!) and slice squash in half lengthwise or carefully slice into rings. Remove seeds from squash if sliced horizontally or roast with seeds in (you can easily scoop these out once roasted).
Line a large baking sheet (two if your sheet is small, don't overcrowd the squash) with parchment paper.
Spread squash in one even layer, rub all over on both sides with oil and season well with salt.
Roast in the oven for 20 minutes. Flip and cook for another 10-15 minutes until golden on the outside and soft on the inside. Let cool slightly.
While squash is cooking, prepare the pesto. In a food processor or high-speed blender with a gradual speed feature, combine walnuts, kale and garlic. Pulse until chopped.
Add in greens blend, nutritional yeast, lemon juice and 2 tbsp oil. Turn on low, gradually increasing speed until mixture is combined.
Slowly stream in remaining five tablespoons of avocado oil (or more as desired) to desired consistency. Season to taste.
To prepare salad, arrange squash on a plate, top with pomegranate seeds, chopped walnuts and a generous drizzle of pesto. Enjoy warm or cool.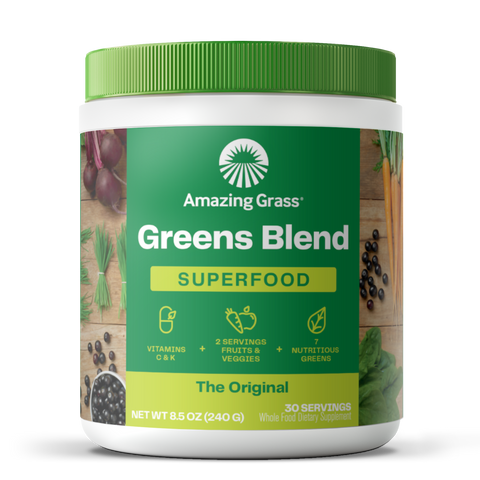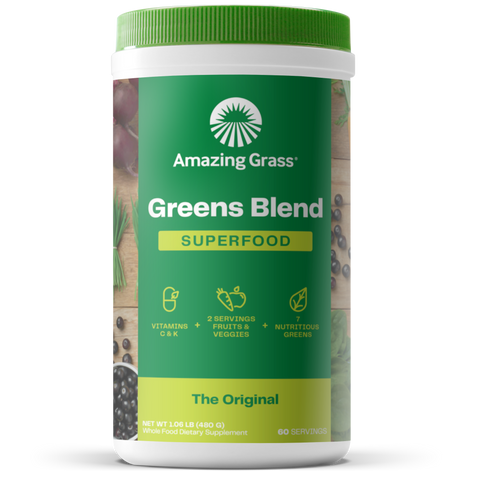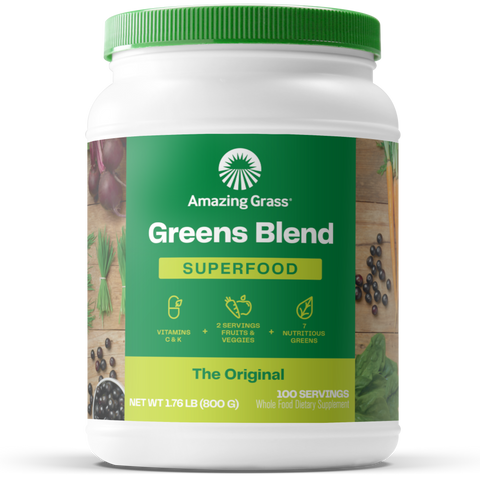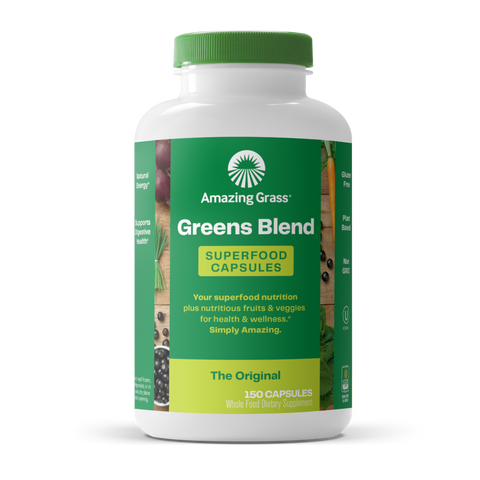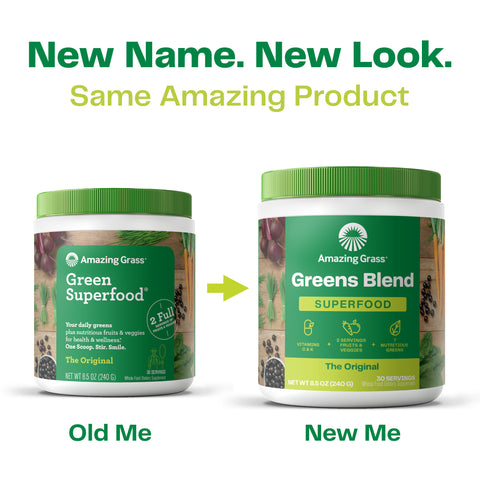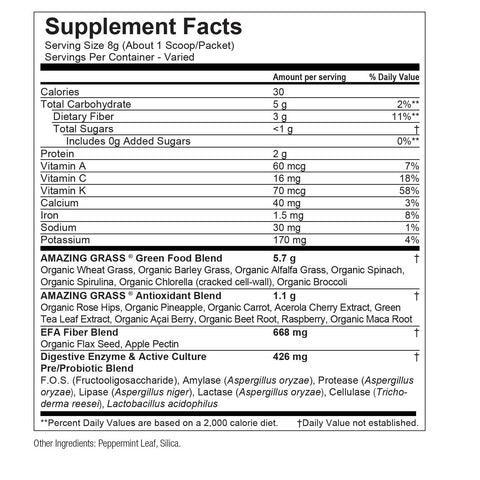 Greens Blend The Original
Go to top