Gremolata Avocado Hummus
You'll really get to enjoy the full power of green in this super healthy hummus. Avocado lends a creamy base, detoxifying greens blend in flawlessly and a fresh gremolata brings the whole recipe to life with zesty flair. This hummus goes exceptionally well with all kinds of crudités, crackers, pita and toast.
*Optional additions to recipe will adjust calorie content and nutritional values.
1/3 cup chopped fresh parsley (packed)
1/3 cup chopped fresh cilantro (packed)
1 clove garlic, peeled
1 lemon

 

1½ cups cooked garbanzo beans (or 1 can, drained)
1/2 large avocado, pitted & peeled
1 scoop Greens Blend Alkalize & Detox
1/4 tsp ground cumin
2-3 Tbsps water
Sea salt
Olive oil, for serving
Smoked paprika, for serving.
Make the gremolata first.
Mince the parsley and cilantro very finely – you should have about half the volume of what you started with when finished – and place into a small bowl.
Use a microplane to finely grate the garlic over the herbs, then zest the lemon over the herbs as well (save the lemon for juicing later).
Mix the seasonings into the herbs and set aside momentarily.
Make the hummus next.
Set aside a small handful of garbanzo beans for garnish, and place the rest of the beans in a food processor.
Juice the lemon, and add the liquid to the processor.
Add the avocado, one scoop of Amazing Grass, cumin, ½ tsp sea salt and a generous half of the gremolata.
Process the ingredients into a smooth paste, adding a couple Tbsps of water as needed to achieve the desired consistency, and adjusting the seasoning to taste.
Transfer to a serving dish, and sprinkle with the remaining gremolata and reserved garbanzo beans.
Drizzle with olive oil and sprinkle with smoked paprika.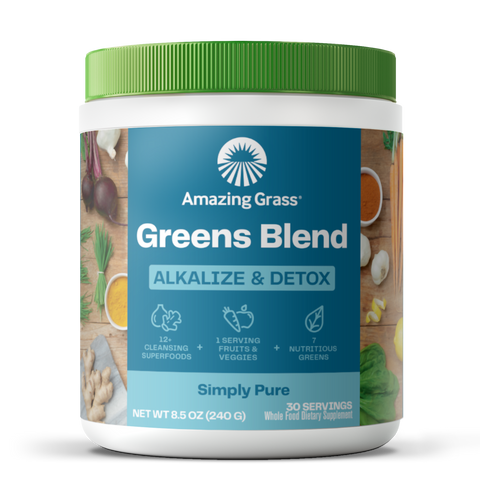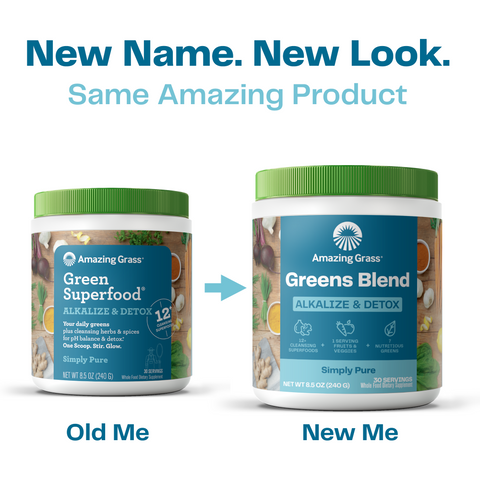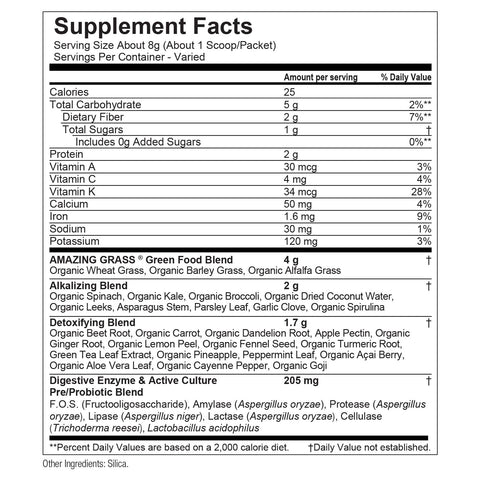 Greens Blend Alkalize & Detox Simply Pure
Go to top