Basil Melon Slushie
Makes 2 cups / 2 servings
The distinctive flavors of watermelon and basil combine beautifully in this super hydrating, energy-boosting slushie. A feel-good drink in every way.
*Optional additions to recipe will adjust calorie content and nutritional values.
1/2 banana
1 scoop Greens Blend Energy Watermelon
1/3 cup chopped fresh basil leaves (packed)
3/4 cup coconut water
2 Tbsps fresh lime juice
1 cup ice
In a blender, combine the banana, Amazing Grass, basil, coconut water and lime juice
Blend until smooth.
Add the ice and blend once more until frosty.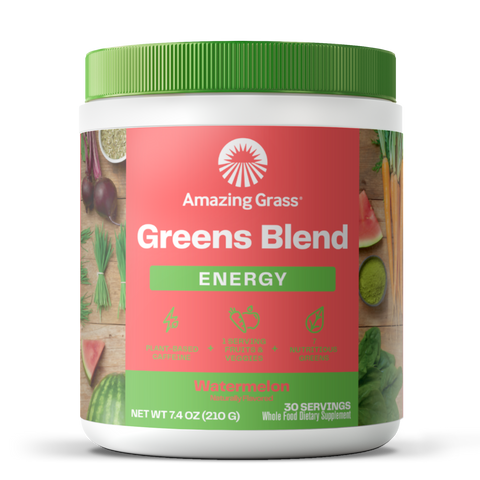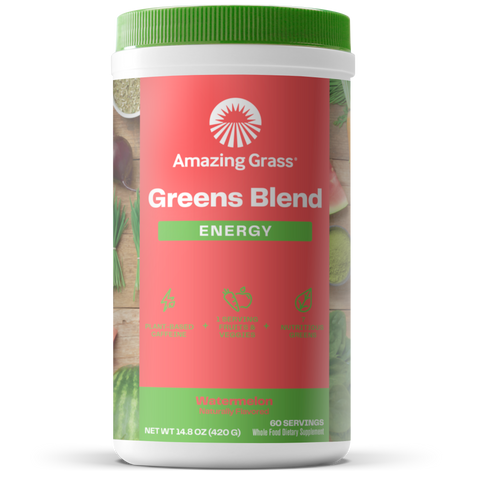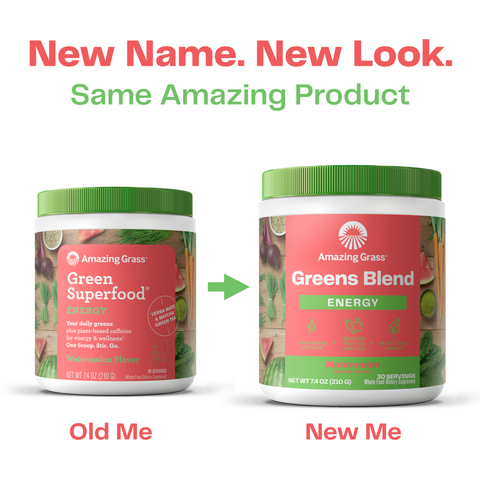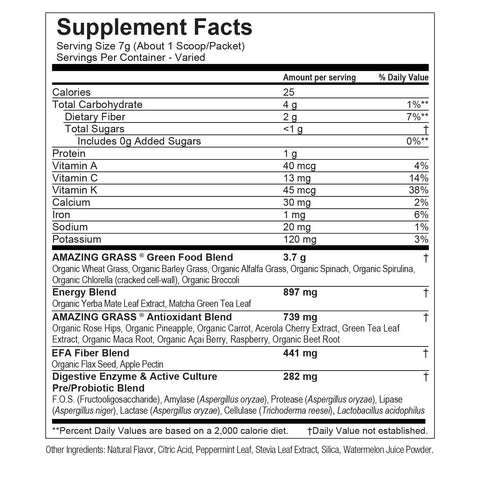 Greens Blend Energy Watermelon
Go to top